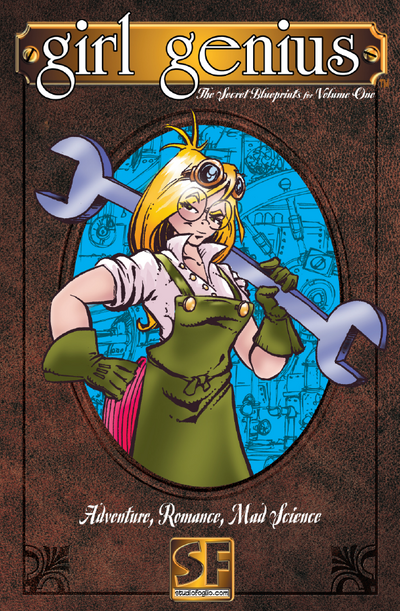 The Secret Blueprints was published in standard comic-book format in 2001 as Issue #0. It was reprinted for a time on the Studio Foglio website before being taken down, and the information in it quickly became outdated (and possibly non-canonical). A PDF version is now available for a buck and change on DriveThruComics.com.
Issue #0 is important to the fans because it contains a great deal of information not revealed anywhere else. It's where we get hints about Klaus's origin as a construct and the fate of his family, a brief history of the Long War, as well as interesting factoids about some of the more minor characters such as Bang and Boris.
It is important to note that this issue is not necessarily canon. Much of it was written before changes in the story were made. However, it does not really contradict anything we know, so if an answer can be found in The Secret Blueprints, fans will tend to take that answer as "good enough".
Community content is available under
CC-BY-SA
unless otherwise noted.